Solar Pool Heating for Brisbane, Gold Coast, Sunshine Coast & Northern NSW
Are you using your pool enough? If the answer is no, then you need one of our solar pool heating systems. This method of heating your pool is really cost effective and will enable you to use it to its full advantage while saving money.
Your swimming pool is a major investment and whether you are using it or not, you are still paying to use it, i.e. chemicals to keep it clean and electricity to run the pump.
There are two main ways of heating your swimming pool:
South Queensland Solar services clients from Ballina in northern NSW to the Sunshine Coast in QLD and Toowoomba out west, including the Gold Coast and Brisbane.

The thermal collectors are held onto the roof using a polyurethane-based adhesive. This is applied to the roof and the collector holding it down firm.
South Queensland Solar uses Astral pumps on its solar systems. Through testing and experience, we have found that this top quality brand is the most reliable and cost-effective pool pump option, which gives YOU the customer the best performance in heat up times and cost. Astral is Australia's largest equipment manufacturer.
All pumps come with a hair and lint pot, which makes for easy cleaning of the solar pump.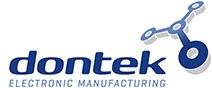 Dontek supply our solar controllers www.dontek.com.au. We use the Aquasun 5 which is the most advanced solar controller on the market. Dontek is Australian made and produced and has a 3 year warranty.
This controller works by sensing the temperature of the pool (via a sensor in the suction line) then comparing that temperature to the outside temperature. When there is a 5-degree difference the controller will activate the pump to begin drawing water from the pool, circulating the water to the roof, heating the water then returning it back to the pool.
We install between 250-300 solar pool heaters per year.